I hope that all of you had a wonderful Holiday! I was very blessed this Christmas. Besides spending quality time with my family, my husband surprised me with a new laptop for Christmas. So, I am typing this blog post on my new laptop. My old laptop was at least 5 years old and "died" in October. Since then, I have been using my teenagers' laptops. But sometimes they need their laptops for homework, so I'm not always able to get to use a computer. I love my new laptop but it is taking me a little bit to get used to Windows 8. You see, I'm not always good with change. But, I'm making an effort (and trying not to bug my 18 year old with too many questions).
Like many of you, I return to school on January 3rd. So I have had to plan for a day and a half of school with my kinders. (At my school, the students only attend school until noon on Fridays. Because we teach our own specials during the week, we use Friday afternoons for planning and professional development.)
Since it will be a very short week, I have planned some fun New Year's activities for the students to do. I thought I would share some of the freebies that I found on Teachers Pay Teachers with all of you, in hopes that you can use them also.
First, I found a New Year's banner for my students to make on the Teaching with Love and Laughter blog.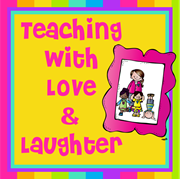 Click here to see the blog post with the activity.
I am also going to have my students make New Year's necklaces by stringing noodles that have been dyed different colors on yarn and using the "favors" from this "Happy New Year Poem and Printables" freebie by Shelley Rolston. Click here to find the freebie in her store.
Our New Year's fun won't be complete without hats. I found this freebie to make headband hats with paper strips in Marta Almiron's Teachers Pay Teachers store. Click here to get to her free download.
Besides making hats and necklaces, I am going to have a "New Year's Eve" party in the afternoon. We are going to countdown from 10 to 1 and then jump on bubble wrap. I think my little ones will love it. Then we are going to have a small snack, popcorn and juice and play Bingo.
I hope these ideas will help you to make returning to school at the end of a week a little bit easier.
Happy New Year! to all of my friends and followers.